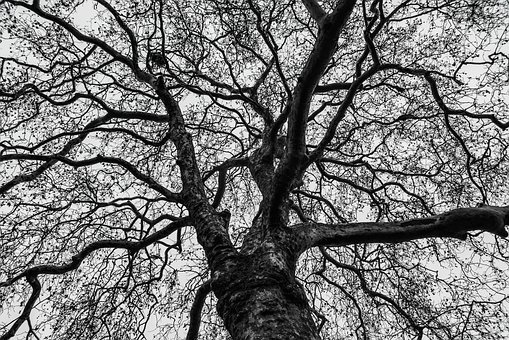 Suggested Readings: John 15:1-8, E. Swedenborg: Secrets of Heaven §6489
"The nature of the Lord's Providence is such that it is linked together with Foresight; the one does not exist without the other. For evil things are foreseen, but good ones are provided; and the evil things that are foreseen are constantly being turned towards what is good by means of the Lord's provident arrangement, since the Divine end, which has good in view, governs everything. Nothing is therefore allowed to happen except to the end that something good may come out of it." –SH §6489
For me, the theme of cultivating resiliency in God is extremely important. I say that because we all can bear witness to the truth that life at times becomes very difficult: we go through cycles of spiritual battles or temptations that test us greatly (coming face to face with selfishness in ourselves requiring courage and faith); we face serious losses of many kinds, and so we therefore go through grief, with all of its layers of pain, sadness and heartache; and we must deal with our own failures at times, which are not easy either.
Resilience is this remarkable power and ability to bounce back from major challenges, stress and disappointments in life.  It is about being spiritually rooted and consciously connected to the Lord and learning how to use spiritual skills when things get thorny and complex.  Using biblical imagery, resilience is like a bruised reed bending to and fro in the wind, but not breaking.  
Why do we not break?  Because we've learned to feel, believe in and trust that God Himself is literally holding our hand along the way!  It doesn't mean we can avoid feeling at wits end at times, and it doesn't mean we won't need to do what Jesus did, to bear our own "crosses" in life, and to weep…just as Christ wept one day overlooking Jerusalem who was about to betray Him at the end of His Holy Week before Easter morn.
Spiritual resilience is born out of learning and knowing the living truth of God's Word this morning, that the Lord is personally keeping us and safeguarding us within His awesome powers of Divine Providence.  It's about being able to apply the truth that the essential story of Scripture is also our story. 
Yes, my friends, God is personally making sure that no matter what happens to us in life, His Divine Forces of Loving-Wisdom continuously and invisibly are guiding all of our good and bad times toward our eternal good. 
As our theology puts it, the Lord foresees all of the evil and bad things before they strike, and then He moulds and shapes life—ensuring that our painful and trying times are always being "turned towards what is good by means of the Lord's provident arrangement, since the Divine end…governs everything.  Nothing is therefore allowed to happen except to the end that something good may come out of it."*
Resilience is God's way of helping us ultimately not to break under heavy loads.  This is an essential ability for us because much of life involves cycles of temptation struggles, where we choose to either accept things for what they are, or with God's help and our own deepest determination to overcome life's problems, discovering amazing courage in the process as the Lord again and again regenerates us in His goodness and truth.
Spiritual resiliency enables us to learn how to navigate our toughest and roughest times in life (going through cycles of temptations) and doing so within real perceptions of high things (also known as "faith").  And all along the way, as we experience our trials and temptations and as we learn how to be a compassion ally to those in need, God teaches us through layers of meaning in life how to become like our Lord in yet another way:  He teaches us genuine humility.  Resilience blesses us with yet another gift from Heaven, which I refer to as waking up in the morning and actually wanting to get out of bed, because I get to simply show up in the world with love for the Lord and the neighbor.
Dr. Robert Wicks in his great book, Riding the Dragon, tells the true story of a young woman who was in school studying to become a therapist "who volunteered some of her free time to sing and play the organ for funerals at her church. During one such occasion, a small, slender little boy came upstairs to the music loft to see her after the service. For him to come upstairs alone was a little odd since children usually don't wander around at a funeral. She asked him if he knew where his parents were. He [then] told her in a very matter-of-fact way, "Well, my mommy is downstairs and she said I could come up to see you. But my daddy is over there" (pointing to the casket downstairs). Unbeknownst to her, the boy was the son of the man who had just died. She caught her breath and willed herself not to cry, since she was sure this boy had seen enough tears already." **
She could not help but wonder to herself, though, what in the world was his mother thinking to send him up here [to her loft]? Trying to smile, she looked at him and said, 'Oh.' As a counseling student she thought there must be something better to say to a seven-year-old boy who had just lost his father. As it turned out, that one word was sufficient. It reassured him and gave him enough confidence to then tell her, 'That song about eagle's wings was my daddy's favorite song; he sung it real loud in church. Now, it's my favorite song too.' In response, she nodded her head, smiled, and didn't say another word for fear of crying.
"The young boy then went over to the balcony rail and looked down at the casket with the beautiful white lace cover over it sitting in the aisle. He turned around, looked at the young woman, touched the organ keys very quickly, and ran down the stairs. As he left, she tried to say goodbye, but he was gone before she could get the words out. Several minutes later the widow came upstairs apologizing for her son's intrusion. The young woman [organist] reassured her that it was no problem. The boy's mother proceeded to tell her that her son had not spoken one word, cried, nor eaten solid food since his dad had died. And then she thanked her for playing 'On Eagle's Wings' because it had opened him up." (pp. 14-16, ibid.)
This poignant experience for that young woman in counseling studies helped her learn an important lesson from that day.  You see, that special experience nurtured her deep inside, because that day, during his daddy's funeral, she had helped that sad little boy to open up a bit, so that he could begin his own grieving process and begin to start letting go.
In this book, Dr. Wicks shares a lot of very good wisdom for our lives.  He has learned that no matter how bright and intelligent we are, the effects of both acute and chronic stress in life sometimes gets the better of us. 
I have learned the same truth, by the way, that "the trauma, pressures, busyness, and darkness around us are not the only problems. The real difficulty arises when we don't sit down regularly to take the measure of our lives—whether the times be good or difficult."  But if we do take the time to reflect about how we felt during our trials, and to open up toward God and consider how did God's grace provide me with the strength, wisdom and fortitude to make my way forward (in spite of my failures and mistakes).  In doing so, we then help the Lord's powers of resilience to activate and blossom deep within.
It can be tempting to run away from our dark and difficult times…to "run like hell" away from slowing down and spending time with the Lord in deeper self-reflection.  But, if we choose to run like hell, and take the easy way out, we may well be abandoning crucial moments in God's Divine-Human Presence, who is the first and best Power available to us to continue our fight for becoming a deeply joyful, sensitive, compassionate person, who is called by the Holy One to not simply live…but rather to LIVE FULLY on our way into our own angelhood while living here on Earth.
Taking time now and then, to sit down gently and lovingly and yet also very honestly with ourselves to turn over the mounds of dirt we all must slog through in life is not only beneficial to our souls, it is crucial upon the pathway of resilience-making in our Lord's Spirit—which allows God to unleash a steady flow of resilient forces that guide us forward into the good of life our theology teaches.
I'm speaking now about the crucial skill we call "repentance."  For indeed, some of my life's serious problems and struggles I go through are ones mostly caused by my own inherited or personally made selfish ways, finding clever excuses for my own wrongdoings.  God needs all of us to be faithfully committed to being brutally honest with ourselves about the things within US that ARE the primary part of a problem we're facing.  We must be willing, when appropriate, to see the reasons we are causing the hurt, pain and suffering of those around us—and then be willing to reach out passionately toward God for Divine help, mercy and strength to make the changes needed to stop one's sins in their tracks.
These are the moments when we may actually feel like we are burning up inside from healthy guilt and remorse.  But it is from such willing and needed moments of necessary suffering where God grants us with the blessing of humility, which angels have in abundance. 
In these moments I've found myself staring into the darkness of the truth I must face, allowing it to soften my soul from the inside-out.  The ancient Egyptians and then the Greeks and Roman thinkers imaged this ability to rise up out of the ashes of life was best seen as the great Phoenix Bird rising from the ashes.  That's the amazing bird of fire, the one with fiery plumage that lives up to 100 years.  Near the end of its life, it settles into its nest of twigs, which then burns ferociously, reducing bird and nest to ashes.  And from those ashes, a fledgling Phoenix rises – renewed, resilient and reborn!
In conclusion, the language Christ used to teach His disciples about the importance of cultivating resilience in these ways was that of Him as the Vine and we are His branches.  This great and courageous work of wisely taking time for needed self-reflection was described by Jesus as spiritual pruning work. 
In fact, He says in the Gospel of John, "He removes every branch in me that bears no fruit. Every branch that bears fruit he prunes to make it bear more fruit." (John 15:2)  ***
And so my friends, as we all now find our footing in this New Year 2021, I implore you to immerse yourself in the possibility that anything you struggle with today is something that the Lord is walking through with you, and that it can be used to develop more compassion in you and for others. 
Remember, my friends, whatever is happening in your life, the Lord is meeting you there.  You can learn more skills about resiliency in Christ right now.  I pray that each of us might lean on our God-given church community to remind us of these things, especially when the Lord's presence feels more distant and when these practices feel more difficult. 
Look upon the faces of those before you now on our screens, and listen with humble appreciation to the voices of those in your phones today, for we each will be used by God's handiwork providentially to provide the compassionate support we need throughout this year and beyond. 
Amen.
*Swedenborg, Emanuel. Secrets of Heaven. West Chester: Swedenborg Foundation, 2010.
**Wicks, Robert J. Riding the Dragon: 10 Lessons for Inner Strength in Challenging Times. Notre Dame, IN: Sorin Books, 2012.
***New Revised Standard Version Bible, copyright © 1989 the Division of Christian Education of the National Council of the Churches of Christ in the United States of America. Used by permission. All rights reserved.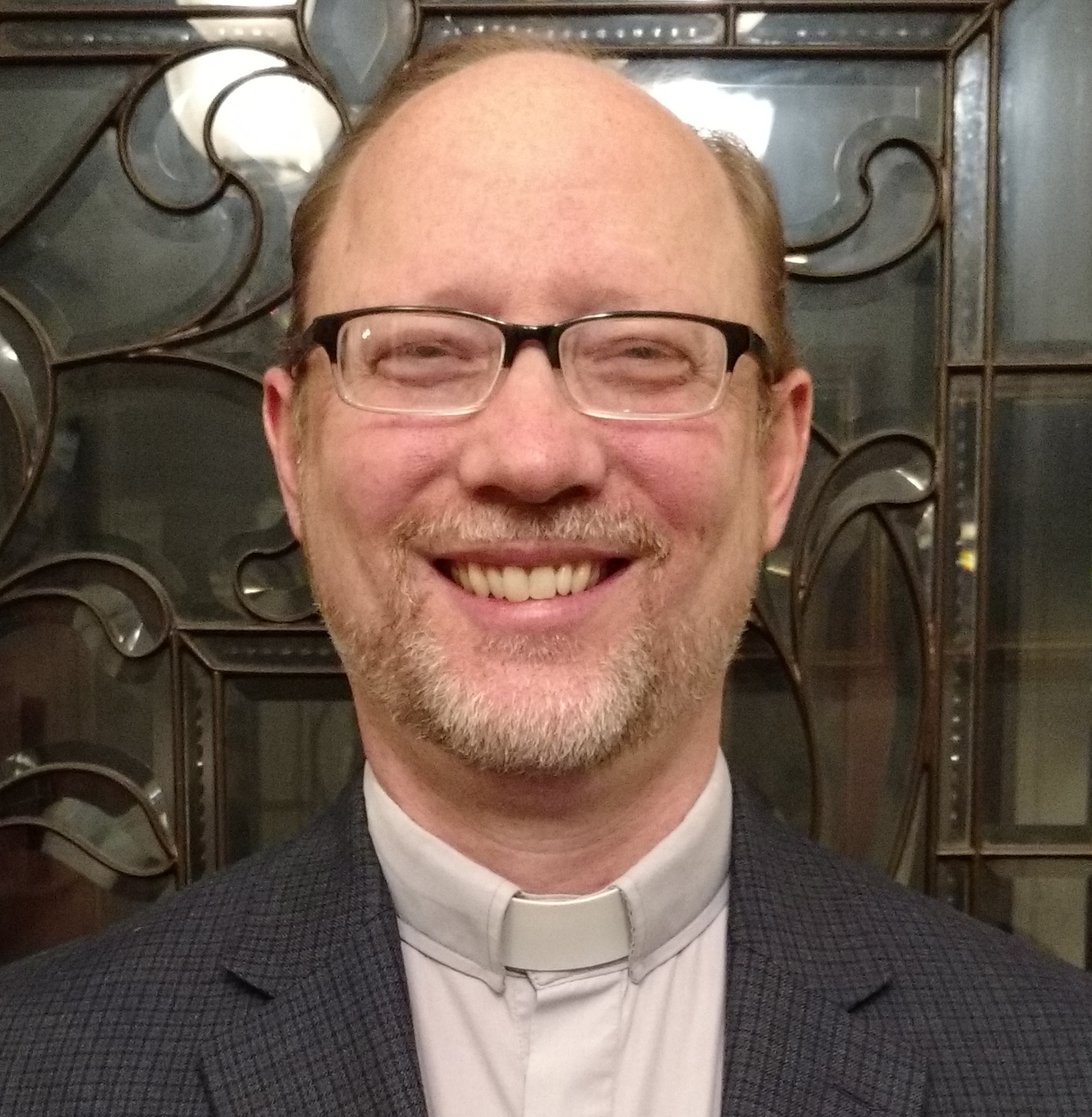 Rev. Kit Billings, his wife Penny, and their daughter Julia moved to LaPorte, Indiana in 2012, where he is Pastor of the LaPorte New Church, a historic Swedenborgian sacred space.
Kit enjoys ministering with people of all ages, and supporting others in their journey of growth with the Lord.