-Rev. David Fekete
I've been meditating on earth. The elements of the Medicine Wheel flow into each other in the circle of existence. We Swedenborgians, and Christians in general, praise God when we see a beautiful sunrise or contemplate a flower or feel gratitude for a beloved person whom God has put in our lives. But flowers and trees and most of what we call Nature grows up from earth. Earth is ground and supports everything. I thank God for earth when I think about the ground my car is driving on when I go for breakfast at a local restaurant. When I go for a walk in the forest, I admire the trees with a worshipful gaze. But until lately, I never admired the earth that supports me and makes my walk in the forest possible. Thanks be to God for earth.
If you're anything like me, you'll be driving somewhere carrying on an argument inside your head with someone who snarked you 5 years ago, getting mad at a ghost in your mind. And you're frustrated because you just thought of the perfect comeback. Or you might be thinking about someone, or something someone did or said 5 years ago, and you're listing in your mind all the ways said individual was wrong, and why they are an idiot, getting mad at a ghost in you mind. In the rooms, we call that giving someone free rent in your head. We also call that unquiet mind, "The Committee."
Until someone made me aware that I was doing it, The Committee was in session a lot; I was mad a lot. That's no way to go through life. I had to adjourn the committee.
Step 1: When I would notice the committee convening, I would interrupt the train of thought. "I don't have to do this on my own time," I would think, and stop the thoughts.
Step 2: Then the question arose, "What do I do with my mind, now? I've got to I fill my mind with something, now—don't I?"
One answer was music. I could let the music from my iPod, Bluetoothed into my Honda's audio system, fill my consciousness, instead of playing as the background soundtrack while I was arguing with the ghost. I also found that I could leave my mind blank.
What to do with the mind is an issue in Buddhism. There are records of a poetry contest about it from ancient China which birthed Chan Buddhism (Zen, in Japan). A monk named Shenxiu came up with the following poem:
The body is the bodhi tree
The mind is like a clean mirror
At all times, we must strive to polish it
And must not let the dust collect
The founder of Chan Buddhism, Bodhi Dharma, parodied that poem with one of his own:
Originally there was no bodhi tree
Nor was there any mirror
Since originally there was nothing
Where can the dust land?
Having no mind means nothing disturbing can fill it. *
Better. Lately, though, I'm finding that I prefer a mind of bliss. Driving means that the Created Universe is all around me. Gratitude for Creation is a good feeling. Trees were created; they are the created order; and it makes me feel good to see them while I'm driving.
They remind me of The Creatress (DLW n. 33, Dole translation). Seeing Nature grow into being reminds me that the Creatress is always creating, making, making all things new (Revelation 21:5), making me, us, new.
Thinking thoughts like these fills my mind with gratitude for the created order; the Creatress; feels good; engenders bliss.I live in Edmonton, and we have the River Valley, which blesses the middle of the city, which the steel and concrete couldn't oppress. But there are parts of Edmonton where concrete and steel do prevail and Nature is effectively oppressed. That's where the beauty of the earth matters. The earth is the created order, too. The earth is the work of the Creatress.
When there aren't any trees, I give thanks for the earth supporting my car. I see the air around me. I reflect on the 4 Elements and how they all flow into one another. The trees breathing in air, growing out of earth, fed by water and sun's fire. And all this is going on around me even if in the moment it's earth I'm thinking about. And the wonder of the cycle of the 4 elements flowing into each other making the created order is a blissful thing to hold in mind while I'm driving to the grocery store, where earth supports the shelves holding groceries and supports my feet while I push my shopping cart, rolling on earth.It's wonderful to realize that Creatress wanted to make me this happy. That She would wake me up from my deep sleep of rage at the ghosts in my head and lift my attention to Her, and the bliss that meditating on Her Creation inspires. Some might call all this spiritual inspiration.
This isn't some kind of New Age Neo-Paganism; I'm not. It's Biblical: "The earth is the LORD's, and the fulness thereof; the world, and they that dwell therein" (Psalm 24:1). And it's Christian: "For God sent his Son into the world not to condemn the world; but that the world through him might be saved" (John 3:17). Isn't it all too human to read a Bible passage that says The Son came to save the world (ton kosmon), the cosmos, the whole created universe and we think it's about saving me? An innocent enough mistake. It was an ecology activist, not one of my many divinity school professors, who taught me the Gospel message, the message that the whole created universe is the Body of Christ:
He is the image of the invisible God, the firstborn of all creation; for in him all things in heaven and on earth were created, things visible and invisible, whether thrones or dominions or rulers or powers—all things have been created through him and for him. He himself is before all things, and in him all things hold together. 18 He is the head of the body, the church; he is the beginning, the firstborn from the dead, so that he might come to have first place in everything. For in him all the fullness of God was pleased to dwell, and through him God was pleased to reconcile to himself all things, whether on earth or in heaven, by making peace through the blood of his cross. And you who were once estranged and hostile in mind, doing evil deeds, 22 he has now reconciled in his fleshly body through death, so as to present you holy and blameless and irreproachable before him— provided that you continue securely established and steadfast in the faith, without shifting from the hope promised by the gospel that you heard, which has been proclaimed to every creature under heaven. (Colossians 1:15-23).**
And it is Swedenborgian:
People do say that the whole world was created out of nothing, and they like to think of "nothing" as absolutely nothing. However, nothing comes from "absolutely nothing" and nothing can. This is an abiding truth. This means that the universe, being an image of God and therefore full of God, could be created by God only in God. God is reality itself, and everything that exists must come from that reality. To speak of creating something that exists from a "nothing" that does not exist is a plain contradiction of terms (DLW 55).***
We even have hymns in our hymnal that go, "For the beauty of the earth," and "This is my Father's world."My deliverance from road rage at ghosts to bliss in the wonder of the Creatress grew out of my interfaith exposure. Serving as President of the Edmonton Interfaith Center for 2 years and enjoying member ship 5 years more; participating in North American Interfaith Network conferences; attendance at the parliament of the World's Religion—not merely as a spiritual voyeur, but as a spiritual seeker—gradually opened my mind to spiritual realities I never dreamt I'd credit.
God speaks in a lot of different languages, religions, texts, rituals, races, and cultures. As many as there are faces. And now that I quit arguing with the spectres of faces that made me mad, those faces smile at me.
*McRae, John (2003), Seeing Through Zen, The University Press Group Ltd
**New Revised Standard Version Bible, copyright © 1989 National Council of the Churches of Christ in the United States of America. Used by permission. All rights reserved worldwide.
***Swedenborg, Emanuel. Divine Love and Wisdom. Translated by George F. Dole. West Chester: Swedenborg Foundation, 2010.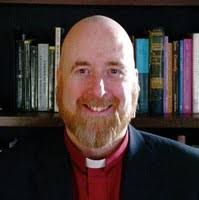 Rev. David Fekete, PhD, is pastor at the Church of the Holy City (Swedenborgian) in Edmonton, Alberta, and contributing editor of "Our Daily Bread" at spiritualquesters.org. His passions include literature, ecumenism, music and the arts, as well as interfaith dialogue.