Rev. David Fekete
Readings:
Malachi 3:1-4
See, I am sending my messenger to prepare the way before me, and the Lord whom you seek will suddenly come to his temple. The messenger of the covenant in whom you delight—indeed, he is coming, says the Lord of hosts. But who can endure the day of his coming, and who can stand when he appears?
For he is like a refiner's fire and like fullers' soap; he will sit as a refiner and purifier of silver, and he will purify the descendants of Levi and refine them like gold and silver, until they present offerings to the Lord in righteousness. Then the offering of Judah and Jerusalem will be pleasing to the Lord as in the days of old and as in former years.
Luke 1:68-79
"Blessed be the Lord God of Israel,
for he has looked favorably on his people and redeemed them.
He has raised up a mighty savior for us
in the house of his servant David,
as he spoke through the mouth of his holy prophets from of old,
that we would be saved from our enemies and from the hand of all who hate us.
Thus he has shown the mercy promised to our ancestors,
and has remembered his holy covenant,
the oath that he swore to our ancestor Abraham,
to grant us that we, being rescued from the hands of our enemies,
might serve him without fear, in holiness and righteousness
before him all our days.
And you, child, will be called the prophet of the Most High;
for you will go before the Lord to prepare his ways,
to give knowledge of salvation to his people
by the forgiveness of their sins.
By the tender mercy of our God,
the dawn from on high will break upon us,
to give light to those who sit in darkness and in the shadow of death,
to guide our feet into the way of peace."
Luke 3:1-16
In the fifteenth year of the reign of Tiberius Caesar—when Pontius Pilate was governor of Judea, Herod tetrarch of Galilee, his brother Philip tetrarch of Iturea and Traconitis, and Lysanias tetrarch of Abilene— during the high-priesthood of Annas and Caiaphas, the word of God came to John son of Zechariah in the wilderness. He went into all the country around the Jordan, preaching a baptism of repentance for the forgiveness of sins. As it is written in the book of the words of Isaiah the prophet:
"A voice of one calling in the wilderness,
'Prepare the way for the Lord,
make straight paths for him.
Every valley shall be filled in,
every mountain and hill made low.
The crooked roads shall become straight,
the rough ways smooth.
And all people will see God's salvation.'"*
Our readings this morning are about purifying our souls. Some call it spiritual growth. We call it Regeneration. The very first chapter of the very first book Swedenborg wrotedescribes the process of Regeneration. We learn about it; we study it; we contemplate the stages of development Swedenborg describes—but do we experience it? Spiritual development is an active process and it is a passive process. In our reading from Malachi, it looks all passive. That it, it looks like all our spiritual purification will be done to us by God.

For he is like a refiner's fire and like fullers' soap; he will sit as a refiner and purifier of silver, and he will purify the sons of Levi and refine them like gold and silver, till they present right offerings to the LORD.
-Malachi 3:2-3

We are compelled to read this symbolically, or as Swedenborgians would say, as correspondences. If we take it literally, at face value, it is about purifying the Temple priests so that they can do their sacrifices right. That means the priests will be able to slaughter lambs and rams and cook them on the altar fire in The Temple in a way that pleases God. What's that got to do with us? Is the Bible but a historical document, only? Or will God sit as a refiner and purifier of silver of silver to us, too? Will God purify us, too, as God will purify the sons of Levi and refine them like gold and silver?

Our Luke reading says that we play an active role in this refining process. Luke 3:3 says that John the Baptist, "came into all the country about Jordan, preaching the baptism of repentance for the remission of sins." So our repentance leads to the remission of sins. That is the wording of The King James Version. Remission is a funny word, and we don't use it much. It means to release. It means to go away, to let go. When cancer is in remission it has gone away. The Protestant doctrines of some translators lead them to bastardize the text. The translation of the Lectionary reads, "baptism of repentance for the forgiveness of sins." So does the Revised Standard Version, the New Revised Standard Version, and the New International Version. But in no way is forgiveness the same thing as remission. Forgiveness is like cancer still in your body and the doctor forgiving it while it eats away at your life.

That's not what the Luke reading is about. We repent and do away with sin. God releases us from the bondage of sin. Like we say every morning in our statement of faith. "He defeated the demonic power, destroying its hold on the world, releasing us from bondage." It is what Zechariah means when he says that John the Baptist will, "give knowledge of salvation unto his people by the remission of their sins" (Luke 1:77). The Greek word in both Luke passages is aphesis which means to release. The Greek word for forgive is sugxoro. In doing research on this word, I found a Greek song about a lover who will not forgive their partner.
When God purifies us with God' refining fire, and through the Incarnation, God releases us from the bondage of sin. God doesn't forgive sin that stays.

Repentance is an aspect of spiritual purification that we take active part in. But there is a passive aspect to God's refining fire. Much of our spiritual growth happens to us and seems to be out of our control. The philosopher Jean Paul Sartre said that always and at every moment of our lives we are free to choose, in fact, we are condemned to be free. But I didn't choose for bipolar disorder to render me psychotic, necessitating a month-long hospital stay in 1992.
Although bipolar disorder is a chemical process, my reaction to it had spiritual consequences. It changed the way I view my place in the world. It changed the way I measure success and failure. It changed my character. And then there were all the positive changes that AA brought into my life. I became less aggressive and more mild. So much so that Reverend Eric Allison told me that I was the most dramatic example of regeneration he had ever seen. I'm not sure, now, how much of that was due to actual spiritual growth, and how much
was due to the psychotropic pills I took to stay out of the hospital. The pills were highly sedating, and there was a time when I would even sleep through the whole week-end. I would go to bed on Friday night, and wake up Monday morning with the alarm clock for work. I've gone off all my meds, now, except for Valproic Acid, in consultation with my doctor. And, again, I'm undergoing dramatic changes. One striking change is my sleep schedule. Some nights I only get 4 hours sleep. There's too much going on for me to stay in bed! Plus, I figure I've slept enough during those 27 years of overmedication. My drive and enthusiasm are back. I'm laughing. I feel happy. And I'm playing my piano, again.

Most people don't go through changes that dramatic. But I know that life has forced many of you into making dramatic changes. Firs of all, COVID has made us all into contemplatives. When it first overwhelmed the world, Italy was one of the first countries to get it bad. They went into lockdown very early on, while we were all still walking around. I saw an Italian doctor speak on TV about how to endure the lockdown. He said that this is a good time to think about life. Now we have the time.

Most of us don't ever take the time to think about life, unless you get psychotic and have to be hospitalized for a month. But retirement sure makes a person think about life. We have a former member at my church who used to put in 10-hour days, sometimes 7 days a week, and often 6 days a week. He was putting away money for retirement. Now he is retired, and doesn't know what to do with himself. I have an aunt out in California who told me that she feels useless. In fact, she doesn't know why God is keeping her alive. And yet, thinking back on my own life, the nurturing and solicitude and love of my grandmother made a profound difference in my life. Nana lived all alone in a mobile home we owned in forest land in northern Michigan for much of her senior years. Yet I never once heard Nana complain about feeling useless.

Swedenborg, himself, underwent a dramatic change in his remarkable life toward senior years. After a life devoted to science, Swedenborg turned to spirit. He had been the Special Assessor to the Swedish mines. Steel export was the primary economy of Sweden, and to this day, Swedish steel is the best in the world. Swedenborg wrote books about mathematics, about chemistry, and several volumes on human anatomy. Then, he turned to spirit. He wrote a book on psychology—and remember, in his day there was no psychology: he was inventing it. Freud didn't come around until 150 years later. Swedenborg made a diary of his dreams and analyzed them. He started questioning the meaning and value of scientific knowledge, which he called sensual facts.
Then, in 1745, Swedenborg had a vision of Jesus. Swedenborg was dining in a private room of a tavern in London. The room darkened, and Swedenborg saw all these snakes, toads, spiders, and other vile creatures all around him. Then he saw a man sitting in the corner who said, "Don't eat so much." Swedenborg understood the man sitting in the corner to be God. And all the snakes and toads were the sensual, scientific knowledges that Swedenborg had devoted his entire life to. God's instructions about not eating so much meant don't seek out sensual knowledge so voraciously.
Swedenborg was at a crossroads in life, in fact, a crisis. Now he was thinking about spirituality. He wondered if science had any spiritual value. And he was deeply conflicted about the question of repentance and whether good deeds mattered for salvation. His father was the Lutheran Bishop to the Swedish Queen and the Royal Swedish court. As the son of a Lutheran Bishop, Swedenborg was raised with the belief that faith alone saved.

Good works, doing good deeds, in no way contributed to salvation. (That's why the Protestant Bible translators changed the Bible to read "forgiveness," instead of "release.") Yet Swedenborg was realizing that couldn't be right. But doing good deeds leads many Christians to think that thereby they merit salvation. I was at an Egyptian Christian Orthodox Church, once with the Edmonton Interfaith Centre. There, I saw a pamphlet that read, "I will merit salvation by my good works." Swedenborg knew that couldn't be right, either. So here he was at a profound crossroads. Science, which had been Swedenborg's chief occupation might be meaningless, spiritually. The religious beliefs in which he was raised no longer worked for him. Swedenborg was in agony. He wrote the words, "I've never been so confused." It's the refiner's fire. It's the 7 stages of regenertation that we read about in Swedenborg's book, Secrets of Heaven. Hopefully, we Christians will do more about our spiritual transformation than watch Netflix during the lockdown. Hopefully, we Christians will do more than wonder what to do in retirement. That Italian doctor was on the right track when he said to think about life.

Thinking about life is but one aspect in the refiner's fire. God is going to go about the process of refining us, spiritually. God came to earth to release us from bondage and to set us free. We play a role in this process by self-examination and repentance. But much of God's refining fire happens unaware, by secret means we only see in retrospect. But whether according to active repentance, or according to God's secret refining fire, the coming of Christ means spiritual transformation. This is for everyone. John the Baptist, quoting Isaiah, says,
"And all flesh shall see the salvation of God"
–Luke 3:6
*New Revised Standard Version Bible, copyright © 1989 the Division of Christian Education of the National Council of the Churches of Christ in the United States of America. Used by permission. All rights reserved.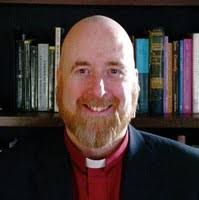 Rev. David Fekete, PhD, is pastor at the Church of the Holy City (Swedenborgian) in Edmonton, Alberta, and contributing editor of "Our Daily Bread" at spiritualquesters.org. His passions include literature, ecumenism, music and the arts, as well as interfaith dialogue.